Characterization of Leucegene AML cohort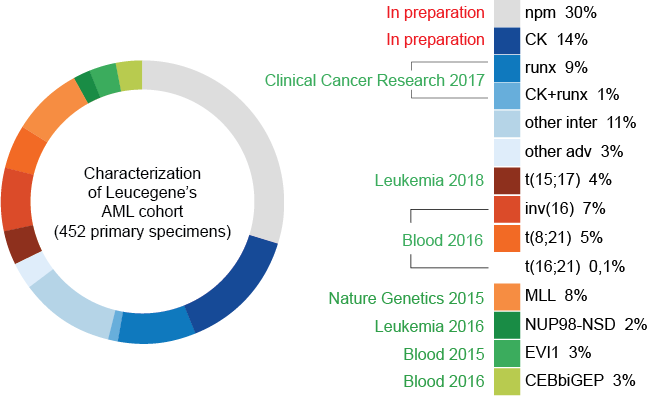 The Leucegene team has currently published complete characterizations of 85% of its AML cohort composed of 452 primary specimens.
Compound Correlation Clusters - CCCs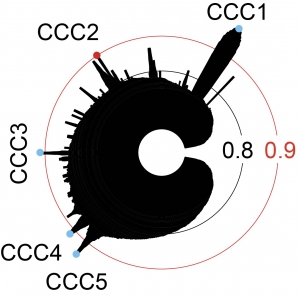 We developed a novel approach, which we named Compound Correlation Clusters (CCCs) that efficiently refines synthetic lethal interactions between small molecules active on primary human acute myeloid leukemia (AML) specimens.
In single-dose experiments and under culture conditions preserving leukemia stem cell activity, our strategy considerably reduces the number of tests needed for the identification of promising compound combinations (Baccelli et al, Blood Cancer Journal, 2017).
This work is the starting point for the development of novel personalized treatment strategies in AML and in particular for patients with poor prognosis.
Identification of UM729

Identification of UM729, a compound that supports human leukemia stem cell activity ex vivo, thereby allowing the research team to better understand, characterize, conduct drug screens and develop novel prognostic tools.